Interviewing Katia de Martino: "Inspiration can become a reality"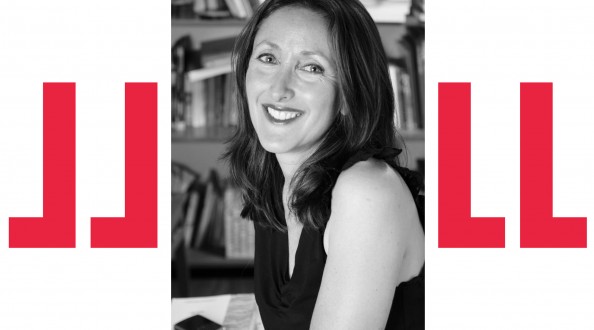 After a completing courses in the fashion and beauty industry, Katia de Martino founded Essentia Beauty with the intent to offer major retailers a complete service from creation to production of custom-made beauty products. Now, 20 years later, Katia launches her newest project: Allmazing. Allmazing is an online platform that seeks to bring together designers and brands through cutting-edge competitions. Setting her company apart, Katia also involves an audience of "followers," key to the success of the creative competitions.
What are three adjectives that you believe best describe you?
Intuitive, idealistic, determined. 
Your path as a businesswoman is quite fascinating. What was the motive behind creating Essentia Beauty?
On the surface, my career story may seem like one of passion and inspiration, and it is, but it is also about determination and perseverance. I was 27 when I founded Essentia Beauty, but I wouldn't have done it without meeting my mentor. He was a brilliant man and head of a large fashion industry. In my time of need, he gave me the incentive to persevere, encouraging me to push my creativity beyond its limits. That was when I had my breakthrough. 20 years later, the story repeats itself with ALLMAZING, perpetuating my desire to create a space for new creative ideas waiting to unfold. The project was also inspired by what surrounds me every day, especially by my children, who show me how much the world has changed and how the new generation is the engine of the future. Through Allmazing, I hope to offer new ways for people to express themselves and get involved.
Tell us about how ALLMAZING was born...
ALLMAZING was born by intuition. I was convinced of the internet's abilities to bring out talent that would otherwise remain hidden and in its nature as a powerful promotion channel for companies. We can attract and cultivate a community of social media enthusiasts, who will be the key players enriching the value of brand products. Through this, we hope to create a two-way channel that encourages creativity in a place where anyone can express themselves to their full potential.
What does inspiration mean to you?
Inspiration is a powerful yet achievable idea. Feasibility is an essential ingredient. I draw inspiration from the world that surrounds me, there are so many different aspects. This is how my visions become ideas, through thousands of connections of thoughts. I'm even inspired by people around me, particularly my coworker Simona Ghinassi and her curiosity. She is currently working at my side on this new project. She has a unique and rich vision of the world that I have never experienced. Working with people whom I admire is indispensable. The project involves different people with distinct paths and experiences that I have had the pleasure and privilege to work with. Creation is greatest when many minds come together to form one.
Who are the three people that most inspired you?
Leonardo Da Vinci, for a mind that I would qualify as absolutely genius. Which is pretty much all I need to say about him. Pietro Ferrero, for his incredible marketing skills. Each product he creates is durable and has had international success, like Nutella and Tic Tacs. His ideas may have taken long to concretize, but it is in their nature to become timeless. Vera Strübi, the creative mind behind the best selling Mugler perfumes, for her extraordinary intuition and audacity. She broke the once strict laws in perfume manufacturing and revolutionized the world of scents and fragrances. Just last March she released a new perfume, Alien Eau Sublime, that will surely echo her last creations. What is revolutionary about this success story is the sheer perfection of her products, we don't even have to call their value into question. I like those who create something that does not tarnish over time and predicts future trends. Creating something disposable is somewhat lacking in ambition.
What would you like to invent?
I would like to invent a new, virtuous business model, able to reconcile success and charity. I believe we need to rethink our capitalist model so that it is less oriented around profit and more focused on the inherent value that the goodness a company can produce from the moment it kick starts. ALLMAZING follows this philosophy, i.e. the concept of win-win situation for all participants. We want to be transparent and create a model that can identify the talents that trademarks are seeking, and help create products inspired by the desires of consumers, allowing for thinking outside the box.
When you were younger, what did you want to be when you grew up?
Honestly, I didn't really have an early vision of my vocation, but when I was 18 I dreamt of creating a humanitarian label that would reconcile the ambitions of a company with the interests of consumers. I dreamt that such an industry would protect the interests of its consumers and would distribute a percentage of its profits to charity. 30 years later, I am still an avid believer in this ideology. I am convinced that today's generation has a strong will and sense of duty to "save the world," and that businesses should meet basic moral and ecological expectations. They should be cruelty free, respect and honor fair trade, and be mindful of carbon emissions and pollution.
In which era would you most like to live in?
It's not really a question I like to ask myself. We must learn to live in own time, be open to change, and stay vigilant. Every era has something special. I hope there will be more respect for the humanity as well as all other inhabitants of the Earth in the future because the evolution of the last 20 years has been driven by political and economic interests. It is fundamental to rethink our society, and education must be the golden point of all nations. There is still much to do which needs a profound change in thought: school shouldn't just fill heads with facts, but help balance and guide one's heart, mind, and body. Only in the last fifty years has physical education made it into schools. When more constructive and fruitful activities such as meditation will be introduced, will the hope of a more peaceful world be more real.
Where do you hope you'll be in 20 years?
I hope to be in a position where I can dedicate my time to the many causes I truly care about. 
I already have a new idea for a project that will be nonprofit and help fund causes that are close to me. This is another step that will be both an extension and culmination of all projects that over the years have shaped my beliefs and ambitions